Operational Excellence is a joint team effort and starts with an efficient ship- and crew management solution. When owning ships and using a 3rd party to perform ship- and crew management functions, it essential that these services are bench marked. Continuous verification of the standards and performance is crucial for maintaining your asset value.
Rensmarine is your partner and will cross-verify these standards. We will carefully check planned maintenance records, check budget plans, perform ship visits, attend dry-dockings or anything else requested by you.
If required we can, either independently or jointly, draw up a plan of action to raise standards, whilst we will endeavor to keep costs-rises to a minimum, or even reduce your costs.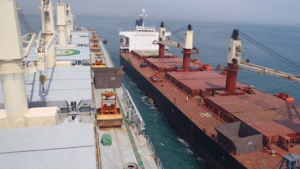 Other consultancy services are:
S&P inspections

Ship management contract negotiations and take over management

Change of Flag and/or Class assistance

Prepare and monitor Ship budget plans and create Cash-flow forecasts

Selection of crew nationality and composition

WBTS selection process, in view of Capex, Opex and operational profile of your vessel

Reactivation assistance

Technical and/or Cosmetic upgrade plans
IMO 2020 preparations
and many more……
Contact us today and tells us what you require? We are here to assist.
Whenever, wherever, 24/7.